In this article, @Ajax_Analytics will take a look at under 23 players playing in Argentina and Brazil to possibly find a replacement for Tagliafico. The Argentinian international hasn't had his best season for Ajax, but FC Barcelona and Atlético Madrid are reportedly interested.
First of all, Ajax are exposed on the counter sometimes and both the full-backs and the centre-backs often come into an 1v1 situation with the attacker. In the image above, you can see how many times the left-backs get dribbled past and how many tackles they complete per game.
The ideal score in this is bottom-right, while bottom-left and top-right mean that a player scores high in either completed tackles or (has a low number of) dribbled past.
The full-backs of Ajax play high up the pitch in possession, sticking close to the sideline or tucking inside. They are involved in the build-up sometimes as most opponents close the center of the pitch and force Ajax to play it out wide.
It is important that the full-backs are not sloppy in possession and that they are comfortable receiving the ball a lot. If a certain player does not feel comfortable in possession and is not able to play out of pressure, he may be a good player but he does not suit Ajax and is thus not a good signing. Top-right is the ideal score in this one.
As already mentioned before, the full-backs of Ajax play high up the pitch in possession and often receive the ball. It is important that the replacement of Nicolás Tagliafico suits Ajax and that he feels comfortable on the ball. Top-right would be ideal in the scatterplot that you can see above.
Last but not least, progressive runs and dribbles attempted are something to keep an eye out for as well. An Ajax full-back needs to be decent in the closed spaces, have a good technique and be able to get past an opponent.
As you can see in the scatterplots, Tagliafico rises above the rest when it comes to the number of attempted passes and passing accuracy. He does not score that high on progressive runs and gets dribbled past quite often according to the data.
Based on the data we gathered, there are three players that stood out for us.
Alexandro Bernabéi – 19 years old – Lanús
Alexandro Bernabéi stood out because of his high number of dribbles attempted (4.56) and progressive runs (2.81) per 90 minutes. He scored high on key passes (1.23) per 90 minutes as well. The 19-year-old Argentine scored on his debut last november and has been a regular starter for Lanús in nearly every match since then.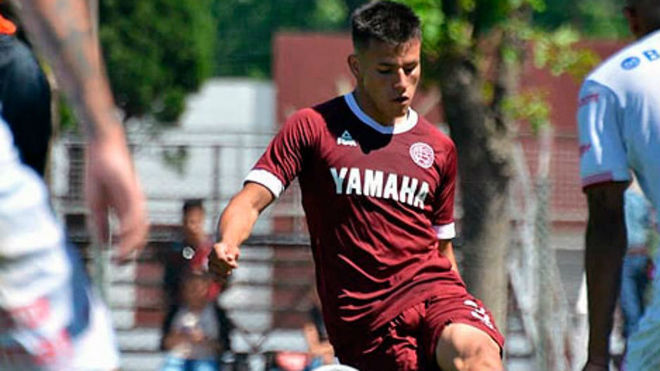 Claudio Bravo – 23 years old – CA Banfield
Similarly to Alexandro Bernabéi, Claudio Bravo stood out because of his high number of dribbles attempted (3.63) and progressive runs (1.80) per 90 minutes. Also, he scored above average on key passes (1.06) per 90 minutes. The 23-year-old left-back was a regular starter for Argentina under 23 during the pre-Olympics tournament.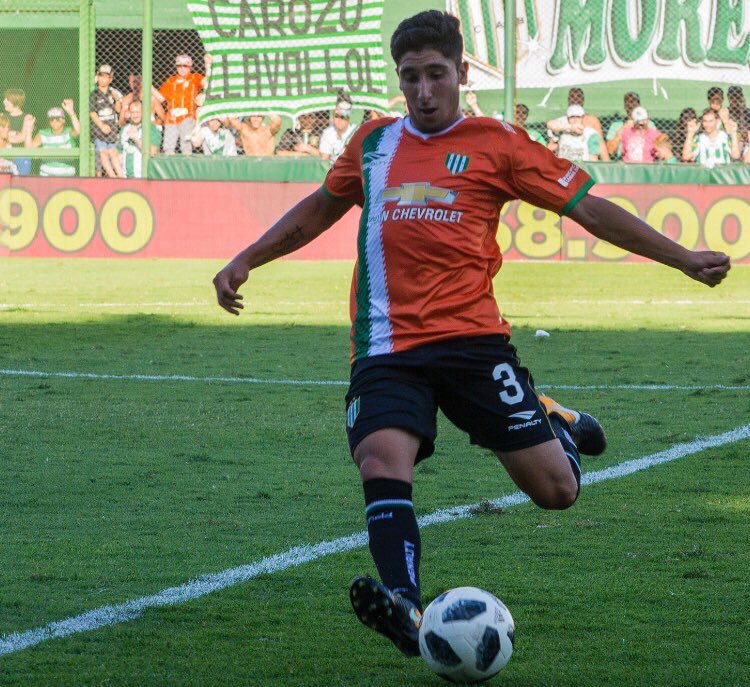 Carlos Augusto – 21 years old – Corinthians
Carlos Augusto scored well on accurate passes to final third (7.14), on passing accuracy on the opposites half (74%), does not get dribbled past that often in comparison to the other players (0.68) per 90 minutes and scored above average on the progressive runs (1.97) and dribbles attempted (1.88) per 90 minutes as well. He has started sometimes for Corinthians, but he is not the starting left-back for them.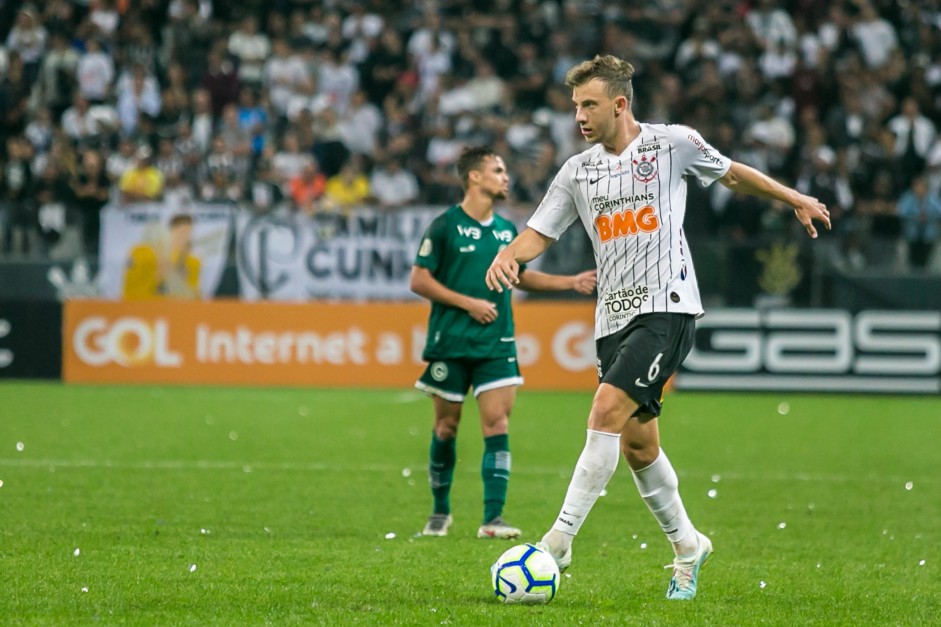 Now we are going to watch these three players closely on video and return to you with three scout reports in the near future. Then we will decide whether one of these three left-backs is good enough to replace Nicolás Tagliafico.